Meet Jennifer Vo, MPAS, PA-C
Physician Assistant
Jennifer is a board-certified Physician Assistant with over 5 years of dermatology experience. Born and raised in Massachusetts,Jenn attended Springfield College in Springfield, Massachusetts where she completed her Bachelor of Science and Masters of Physician Assistant Studies. Since completing her schooling, she has remained exclusively in Dermatology as she knew this is her passion.
Jenn had extensive initial training in medical dermatology where she had the opportunity to work with over 13 dermatologists and acquired a comprehensive range of dermatology knowledge. Jenn furthered her studies and is now a Diplomate Fellow of the Society of Dermatology Physician Assistants. This title reflects a Physician Assistant's highest dedication to the dermatology profession and is the greatest honor available as a Dermatology PA.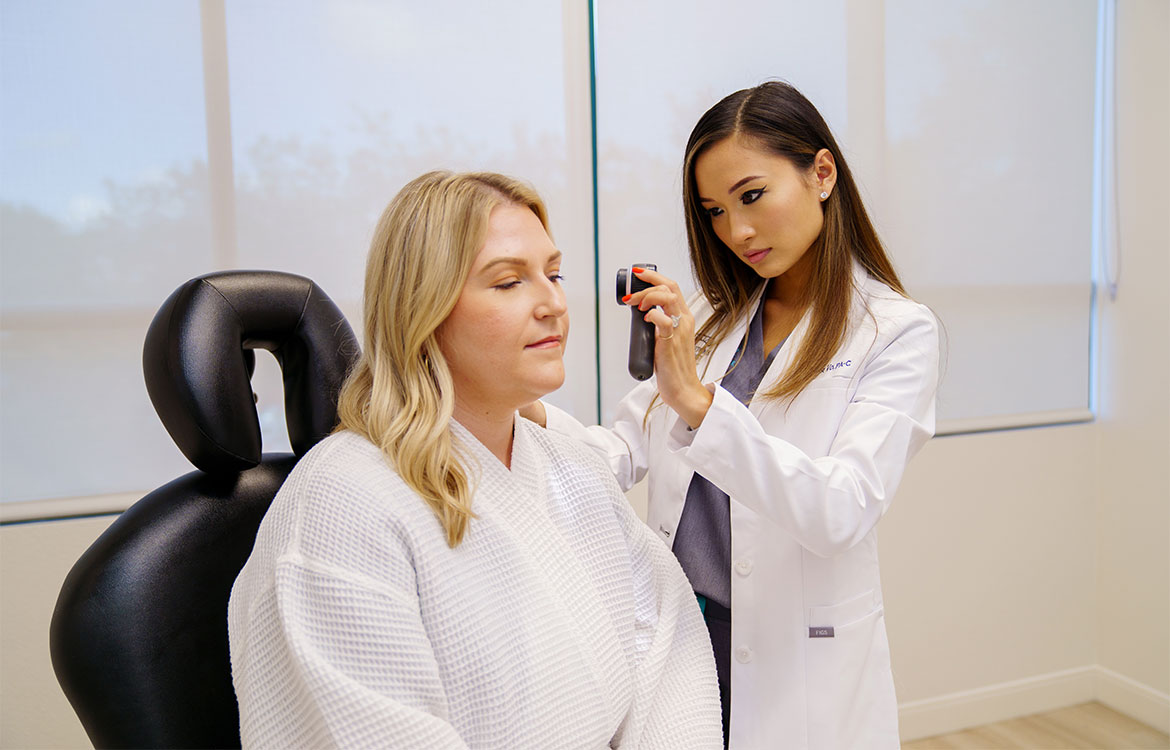 Jennifer specializes in skin cancer screenings, dermoscopy, mole mapping, surgical removal of skin cancers, as well as the treatment of acne, eczema, psoriasis, and many other skin conditions. In addition to her medical and surgical dermatology skills, she is passionate about Aesthetics. Jenn's caring, welcoming, and empathetic personality allows her to connect with her patients to provide individualized top quality care in a comfortable setting.
Jenn is a member of the Society of Dermatology Physician Assistants, the American Academy of Physician Assistants, and Florida Academy of Physician Assistants.