Carlee LaPensee, MSN, DCNP, APRN-C
Dermatology Certified Nurse Practitioner
Carlee is a licensed Family Nurse Practitioner with special board certification in Dermatology with over 10 years of medical and cosmetic Dermatology experience.
Born and raised in Sarasota, Florida., Carlee completed both her undergraduate and graduate work at the University of South Florida in Tampa, Florida.She graduated Cum Laude with her Master of Science degree as a Family Nurse Practitioner in 2009.
Her medical career began in the Emergency Department and an Ambulatory Surgery Center as a Registered Nurse. Since achieving her degree and licensure as an Advanced Registered Nurse Practitioner, Carlee has worked exclusively in Dermatology. She has expertise in a wide variety of Dermatologic conditions and procedures. She specializes in skin cancer screenings and surgical removal of skin cancers, as well as the treatment of acne, eczema, psoriasis, and many other skin conditions. Not only is she a great clinician, but she has also advanced training in Aesthetics and anti-aging treatments, including Botox, dermal fillers, laser therapy and photo-rejuvenation.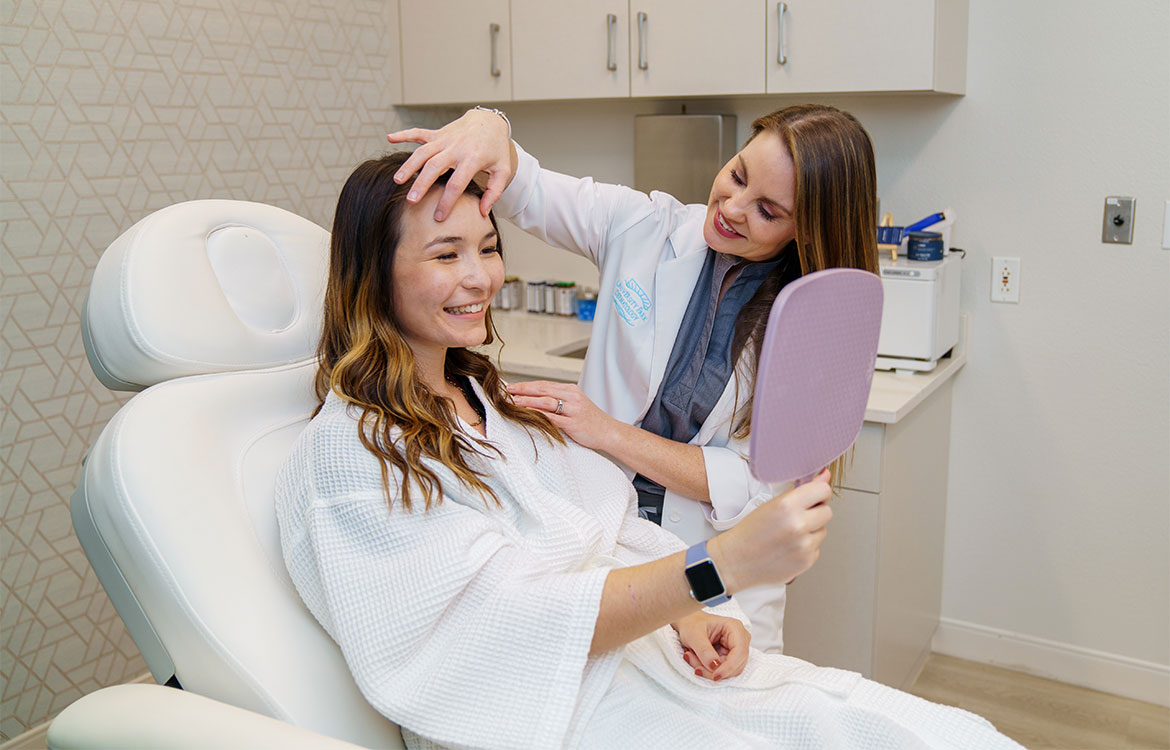 In addition to her knowledge, experience and technical abilities, Carlee strives to provide the best possible care to her patients. She values her patients' feelings and comforts throughout their experience at University Park Dermatology.
Carlee is a member of the American Academy of Nurse Practitioners, AANP Dermatology Specialty Practice Group, Florida Nurse Practitioner Network, National Academy of Dermatology Nurse Practitioners and Dermatology Nurse Association.