What is wrinkle treatment?
Wrinkle treatment is a cosmetic procedure that smooths out or reduces the appearance of wrinkles on the face by using injectables such as dermal fillers or products like Botox® in specific regions.
When using dermal fillers, with hyaluronic acid as the active ingredient in most cases, the mechanism used is to add volume to areas with wrinkles to reduce the appearance of loose skin in those regions.
Cosmetic products like Botox® and Dysport® are also useful in targeting wrinkles in certain areas like the upper face. This is because they reduce the activity of the facial muscles that are responsible for expressions that induce those wrinkles.
How does wrinkle treatment improve appearance?
Wrinkle treatment provides clients with a more youthful appearance by smoothing out wrinkles which may make a person feel older than they'd like to. There are a couple of benefits that clients can get from this treatment:
Smooths out wrinkles on the face, giving a younger, more pleasant appearance
Can be used to achieve a more even-looking appearance when wrinkles might be more prominent on one side
Adds volume to the face
Which injectables can be used for wrinkle treatment?
Wrinkle treatment is quite different from many other forms of treatment a very wide selection of cosmetic injectable products can be used to treat wrinkles in patients. These products include the following:
Botox®
Restylane®
Sculptra®
RHA® Collection
What is the procedure for wrinkle treatment?
Knowing the procedure for wrinkle treatment and knowing what to expect will help make the procedure more comfortable. The procedure is performed by trained professionals and will occur after consultation with the team.
There are different injectable products that may be used for wrinkle treatment. The team may recommend a different one on a case-by-case basis, though the process should not differ too extensively. The skin may be numbed to ensure the best comfort for the patient, following which the injectable of choice is administered in the appropriate regions of the face to smooth out and diminish the appearance of wrinkles.
One of the best parts is that the process is minimally invasive and quick, and as a result, there is no downtime following the procedure.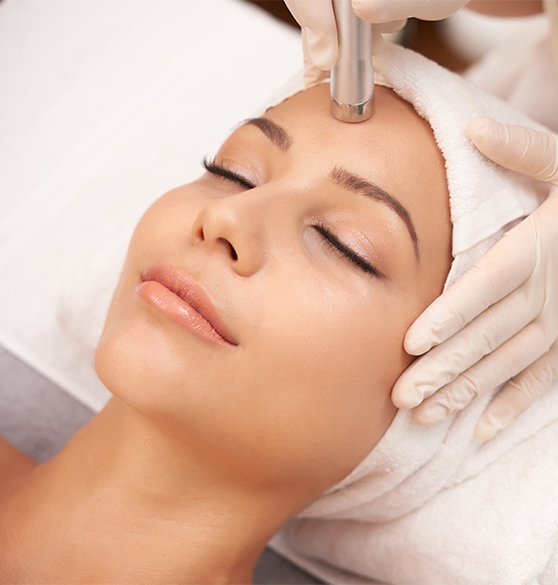 What to expect after wrinkle treatment?
It's great that there's pretty much no downtime to be expected after receiving wrinkle treatment. At most, patients may notice a degree of redness, swelling, bruising, or tenderness in the regions of the face that were treated. However, this tends to resolve after a few days.
There's not much aftercare needed after the procedure if any, and patients can resume their daily activities even on the same day that they receive their treatment.
Depending on the filler or injectable used, patients are likely not to see their results immediately. After swelling, if present, has subsided, it may take a few days or weeks before the ultimate results are seen.
Should I get wrinkle treatment?
For any patient who finds themselves self-conscious about their wrinkles or feeling like they are having an impact on their self-confidence, wrinkle treatment is appropriate. It can really help restore a youthful appearance in a manner that is minimally invasive.
The best way to be certain that this treatment is right for you is by scheduling a private consultation with a professional member of our team. This way, we can find out what treatment is best for you and develop a strategy that will get you the look you desire.
How can I learn more about wrinkle treatment?
Our team has trained extensively on wrinkle treatment and can answer the questions or concerns that you may have regarding the procedure. 
Located in Sarasota, FL, you can contact us to learn more about this procedure and schedule a consultation with an expert.