At Obagi, we believe skin care is about more than "correcting" or even "preventing;" it's about unleashing your skin's full potential. We are dedicated to developing scientifically backed, clinical-quality formulations to promote healthy, future-facing skin so you can greet the future with confidence. Innovation is everywhere, the key is to look in the right places. Our philosophy is to meticulously develop transformational products and rigorously test them to ensure every face is cared for, everywhere.
Our Approach to Innovation
At Obagi, breakthrough innovation begins with a deep understanding of skin biology. Knowing how the skin works at the cellular level enables us to systematically approach every opportunity to make a positive impact and support healthy, optimal performance. Developing transformational products with unparalleled results requires both a relentless focus on the essential skin proteins that diminish with aging as well as attention to those proteins that accumulate and prevent otherwise healthy skin from looking youthful. Our approach ensures our skincare advances work in multi-faceted ways to support skin health.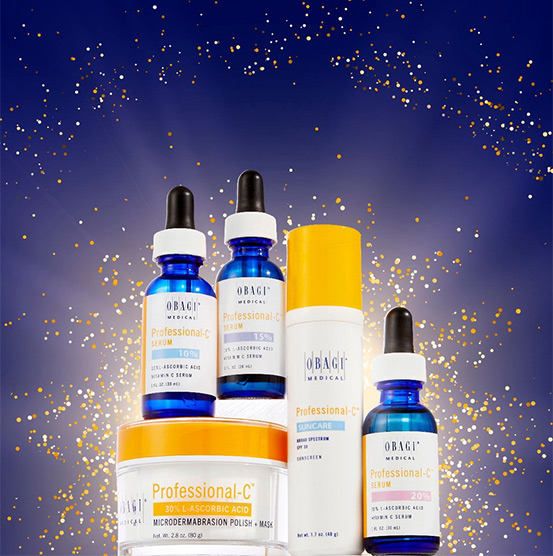 Our rigorous product development process leaves no stone left unturned. No detail is too small when it comes to product formulation. The Obagi R&D team pores over thousands of ingredients to find the most efficacious ones, then reviews each and every form of these ingredients to identify the highest quality, most bio-available form. They don't stop there: the team works further to optimize key ingredient concentrations as well as pH to be confident Obagi products can deliver our promise for results you can see and feel.
Creating The Future of Skin Care
Obagi continues to design transformational products that promote skin health and build on our legacy of science and innovation. We never take our eyes off tomorrow. That's the secret to creating a skin care future that is intelligent, accessible and healthier than ever.
Our growing portfolio, which includes Obagi Medical and Obagi Clinical, brings you effective and transformative solutions for every step of your skin care journey.
Obagi Medical provides transformational skin care products formulated to minimize signs of skin aging, address dark spots, hyperpigmentation, fine lines and wrinkles and to protect and enhance skin tone and texture.
Obagi Clinical offers skin care products designed to prevent the early signs of skin aging in order to maintain healthy, more youthful- looking skin.
No matter your age or skin type, there's an Obagi product for you. Let us help you find the right skin care products to target your specific skin type and concern.
Frequently Asked Questions
Is Obagi good for my skin type/color?
We have an Obagi® product for every skin type. Please meet with your skin care physician to find out which Obagi products are best for you.
What skin concerns do your products address?
We have products that address a variety of skin concerns, including hyperpigmentation, acne, dry skin, eye area, look of fine lines and wrinkles, prevention and protection, skin recovery, skin texture, signs of aging, and sensitive skin. We recommend you visit your skin care physician to discuss your options.
Are your products vegan or gluten-free?
We cannot guarantee that any of our products are vegan or gluten-free. If you'd like ingredient information, please contact us at inquiries@obagi.com and let us know which product(s) you are inquiring about specifically.