What is temple treatment?
Temple treatment is a cosmetic treatment that focuses on restoring volume to the temples as volume is naturally lost there with aging. Temple treatment uses particular fillers to renew the fullness in temples, which helps to achieve an appearance with more youthfulness.
How does temple treatment improve appearance?
There are just a couple of reasons why a client may decide to go for temple treatment, though these few reasons impact appearance to a significant degree. These include:
Adding volume to the upper part of the face
Helps achieve balance between upper and lower portions of the face
Provides a more youthful appearance by minimizing hollows
Which injectables can be used for temple treatment?
Similar to most other facial cosmetic treatments that involve injectables, there are multiple options that can be used. The choice is typically determined following facial assessment and private consultation. The brands that can be used for temple treatment include:
Juvéderm® Voluma XC
Restylane® Lyft
Sculptra®
What is the procedure for temple treatment?
It is integral to schedule an appointment and have a one-on-one consultation with an expert member of our team before the temple treatment procedure can be done. It is during this private consultation that a facial assessment can be done, medical history can be taken, and a strategy for the treatment can be devised.
Once the above has been done, the actual procedure can proceed. The patient may have their skin number with a topical anesthetic beforehand if it is required. The filler of choice will then be administered under the skin above the temples with precision, in order to add volume to those regions.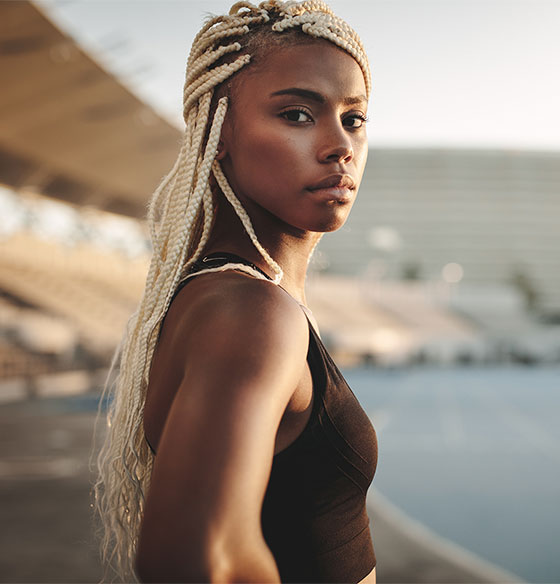 What to expect after temple treatment?
Like many facial cosmetic treatments, a major advantage of receiving temple treatment is that there is no downtime whatsoever for most patients. Patients may experience redness, swelling, or bruising, after the procedure, but these are merely minor symptoms that are expected and will resolve on their own.
Patients who receive temple treatment will notice some results immediately after the procedure is concluded, though these results will continue to improve over a period of weeks. Sculptra® is different, however, as it needs time before its effects take place. However, once they start to, they continue to improve their facial appearance over the next year or two.
Should I get temple treatment?
Many patients are looking for a cosmetic procedure that can help restore volume to their face, particularly in the upper region, and renew their youth simultaneously. Temple treatment is a minimally invasive procedure that can achieve this, which makes it suitable if you're in need of the above.
A private consultation with a member of our team is the easiest way to know whether temple treatment is your best option. We can work together to achieve the appearance that you wish for.
How can I learn more about temple treatment?
Our team has trained extensively and has ample experience with temple treatment. We can answer any questions or concerns that you may have regarding the procedure. You may find this page to be another valuable source of information on the procedure.
Located in Sarasota, FL, you can contact us to learn more about this procedure and schedule a consultation with an expert.