What are cheek treatments?
Cheek treatments are a blanket term for several cosmetic procedures that come together to achieve a younger, fuller, and more contoured look for the cheeks.
The cheeks are a very important part of the face when it comes to appearance as small blemishes or wrinkles in that region affect the face as a whole. These treatments help fill out and lift the cheeks for a livelier profile.
How do cheek treatments improve appearance?
Cheek treatments help improve a patient's appearance by adding volume to the cheeks. This helps create a young look, as full, round cheeks are associated with youth. Not only this, but as patients age, the cheeks begin to sag. Cheek treatments can help achieve a lift that reverses this effect temporarily.
Which injectables can be used for cheek treatments?
Certain injectable brands are designed for use in the cheeks as they are formulated to behave perfectly in this region of the face. These products used by our spa for cheek treatments include the following:
Juvéderm® Voluma XC
Restylane® Contour
Restylane® Lyft
Sculptra®
What is the procedure for cheek treatments?
After a private consultation with a member of our team of medical professionals at our medical spa, we will be able to develop a personalized plan for achieving the facial appearance the client desires, as well as a strategy for the procedure.
The actual procedure may start with a numbing cream being applied to the cheeks to make the process more comfortable for the patient. The injectable brand of choice will be administered beneath the skin into the cheeks to provide more volume. The process should not take more than an hour.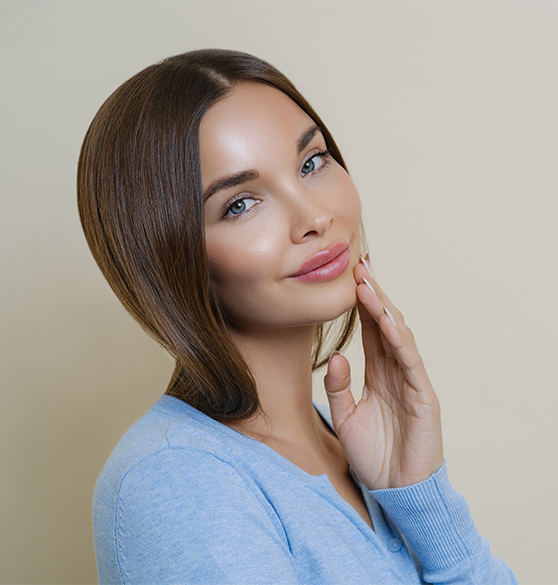 What to expect after cheek treatments?
After receiving cheek treatments, patients may notice that they have redness, swelling, and tenderness over their cheeks. This is normal and expected following the procedure. These symptoms will resolve spontaneously a few days following the procedure. Also, as the procedure is minimally invasive, there is essentially no downtime involved.
Cheek treatments produce results that can be seen immediately following treatment, though the filler will still settle in over the next few days before the final outcome can be assessed. The results can last as many as two years following the procedure, particularly with Sculptra®
Should I get cheek treatments?
For any patient looking for a treatment that is minimally invasive and who feels like their cheeks are losing volume and contributing to a less youthful appearance, cheek treatments are an excellent option.
A private consultation with a member of our team is the easiest way to know whether cheek treatments are suitable for you, as we can do a facial assessment and learn more about the look you wish to achieve.
How can I learn more about cheek treatments?
Our team has trained extensively on cheek lifting and filling and can answer the questions or concerns that you may have regarding the procedure. You can also learn more about the process here.
Located in Sarasota, FL, you can contact us to learn more about this procedure and schedule a consultation with an expert.