EltaMD ® product development expertise is based on our medical heritage. Our company has developed wound healing and skin care products trusted by physicians for more than 25 years. EltaMD applies that experience to create innovative products that help develop, protect and maintain healthy skin. Available through your dispensing physician, EltaMD sun care and skin care products are formulated for every skin type, lifestyle and special need. Your physician and skin care professional can recommend the EltaMD products that are right for you.
Great skin starts with sunscreen.
The sun is essential to good health and contributes to a sense of well-being. However, unprotected exposure to the sun's ultraviolet (UV) rays can cause premature skin aging and skin cancer. People of all skin tones get skin cancer. In fact, more than 3.5 million people are diagnosed each year in the United States.1 Daily use of a broad-spectrum sunscreen decreases the risk of skin cancer and early skin aging caused by the sun when used with other sun protection measures.4 EltaMD broad-spectrum sunscreens contain zinc oxide, a mineral compound, to protect skin against UVA and UVB rays. Cosmetically elegant and photostable, EltaMD sunscreens are fragrance-free, sensitivity-free, paraben-free and noncomedogenic. Ask your physician or skin care professional to recommend EltaMD sunscreens that are just right for your skin type and lifestyle.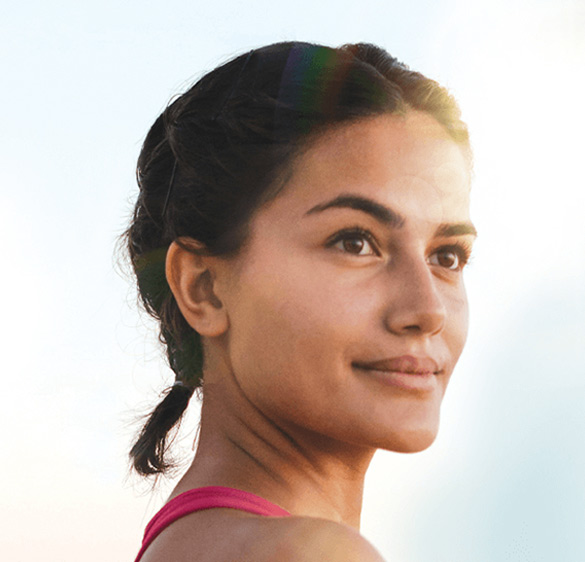 From Healing to Protecting
It's hard to believe that a leading professional skin care brand began life as an ointment passed between farmers in rural Switzerland. But it's true. We made the journey to the US in 1988. Backed by science and our deep medical heritage, our little Swiss secret quickly became the trusted choice for wound care and healing products by hospitals and physicians around the world. In 2007, we expanded from healing skin to include protecting skin with the launch of our cosmetically elegant line of sunscreens.
Our Mission doesn't stop with great products. Through partnerships with great organizations like the Skin Cancer Foundation, Melanoma Foundation, Skin of Color Society, and many more, we can use our innovation and technology to bring sun safety and protection to the people and communities who need it the most.
Frequently Asked Questions
Which EltaMD products are right for me?
EltaMD Skin Care provides a simple approach to daily skin care that is safe for even the most sensitive skin. Learn about EltaMD regimens for every skin type and lifestyle. Consult your physician to recommend the EltaMD products that are right for you.
What makes EltaMD moisturizer different?
Our experience is rooted in formulating products that address critical skin care problems. It is our medical heritage that differentiates EltaMD skin care products. For more than two decades, our company has formulated moisturization products for wound and skin treatment in hospitals, burn centers and acute care facilities.
Do I need to wear sunscreen after a procedure?
It is essential to protect the skin with a broad-spectrum sunscreen before and after procedures.
Do you have an oil-free moisturizer?
Yes we have two innovative, oil-free moisturizers. EltaMD AM Therapy Facial Moisturizer and EltaMD PM Therapy Facial Moisturizer are oil-free moisturizers.