HydraFacial™ Keravive™
Scalp Health Treatment
A healthy scalp is the foundation for healthy hair. HydraFacial Keravive is a unique andrelaxing 3-step treatment designed to cleanse, stimulate, and nourish your scalp and hairfollicles for fuller, thicker, healthier-looking hair.
Step 1: Cleanse & Exfoliate(In-office)
HydraFacial Vortex Technology extracts dirt, oil and impurities from the scalp and hair follicles while stimulating circulation.
Step 2: Stimulate & Nourish(In-office)
HydraFacial Keravive Scalp Health Solution delivers a proprietary blend of growth factors and skin proteins to stimulate a healthy scalp.
Step 3: Extend & Enhance(At-home)
Daily use of the HydraFacial Scalp Health Spray enhances the benefits of the in-office treatment and delivers daily stimulation and nourishment to your scalp and hair follicles.
Love HydraFacial? Now Your Scalp Will Too!
Did you know that poor scalp health contributes to damaged and thinning hair, and can inhibit the growth of healthy hair? Scalp health is important, and that's why we are now offering the HydraFacial Keravive scalp health treatment. This 3-step treatment will cleanse, exfoliate, and hydrate your scalp, leaving you feeling confident with your scalp health!
Not sure if this treatment is right for you? Just like HydraFacial, HydraFacial Keravive is for everyone! Whether you are experiencing hair loss, dandruff, or even if you think your scalp is healthy, this treatment is for you!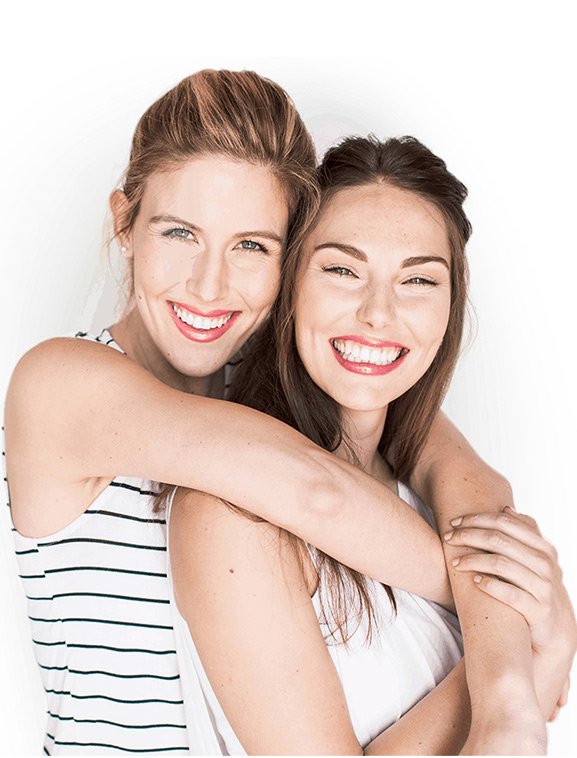 You've Seen Your #Gunkie…Now Imagine What's Hiding In Your Scalp!
Have you ever thought about what's hiding on your scalp? If you use dry shampoo, hairspray, and styling products, your scalp might need some love. Introducing HydraFacial Keravive, a 3-step treatment designed to cleanse, stimulate, nourish, and hydrate your scalp and hair follicles! Find out today how HydraFacial Keravive can help give you a healthy scalp – the foundation for healthier and fuller-looking hair.
Frequently Asked Questions
What is hydrafacial?
HydraFacial is an invigorating treatment that can be given in as little as 30 minutes. It delivers long-term skin health and can be tailored to meet the specific needs of all skin types. It offers instant, noticeable results with no downtime or irritation. The HydraFacial treatment removes dead skin cells and extracts impurities while simultaneously bathing the new skin with cleansing, hydrating and moisturizing serums. The treatment is soothing, refreshing, non-irritating and immediately effective.
Why is Hydrafacial good for my skin?
Hydration is the foundation of healthy, radiant skin. Irritation of the skin has been proven to increase signs of aging. HydraFacial is a hydrating and non-irritating treatment.
Am I a candidate for this treatment
The HydraFacial treatment is designed for all skin types. Even the most sensitive skin easily tolerates the HydraFacial treatment. Your physician or skincare professional may choose specific treatment serums and/or customize the treatment for your unique skin conditions and needs. Consult your physician or skincare professional for a skin evaluation and sensitivity test.
How long does the treatment take?
Our goal is to help support you in a balanced lifestyle. That's why HydraFacial is a fast, efficient treatment that takes as little as 30 minutes. You may put on makeup and return to your normal activities right after the treatment since there is no downtime.